As a natural skincare brand, Kinvara Skincare has created a range of super natural and highly effective products that are very suitable for problem skin such as Acne, Rosacea and Psoriasis. There are two Kinvara Skincare products in particular that are incredibly healing and soothing that help transform and regenerate problem skin;

Absolute Cleansing Oil

&

24hr Rosehip Serum

.
One of our customers, Alison Ivers, kindly sent us her Before and After pictures to show how these products helped her get clear, beautiful skin and regain confidence. Here's what she did:
Alison first used the

Absolute Cleansing Oil

on it's own for two weeks which greatly reduced and calmed the redness on her face.

The Oil Cleansing Method is an incredibly gentle and soothing way to cleanse problem skin such as Acne, Rosacea and Psoriasis. Rather than stripping the skin and aggravating the problem, the oil gently cleanses while removing all dirt and grime. More importantly, the oil removes the excess oil on your skin, helping to balance your pores over time and lessen breakouts. It is a widely held myth, that oil is not good for oily skin. On the contrary, oil cleansing binds to the 'bad' oil on your skin and gently lifts it away!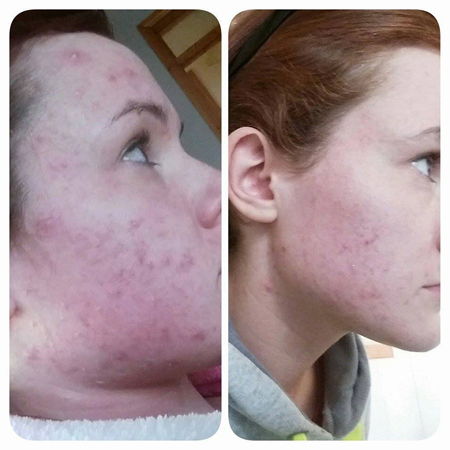 Alison then started using the 24hr Rosehip Serum as a night treatment and her skin continued to transform and improve. The photo below shows how amazing her skin looks today with no makeup on!

The powerful anti inflammatory and antibacterial natural ingredients in this soothing Face Serum are perfect for treating problem skin. Lavendar, Lemon Scented Tea Tree Oil, Liqourice, Aloe Vera and Carrot Seed Oil make this a potent but gentle blend for calming and reducing redness, healing acne scars, and soothing the skin.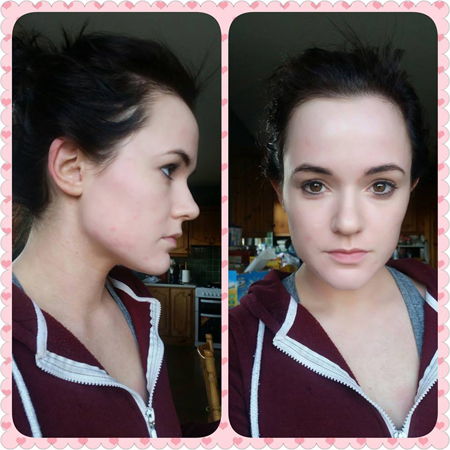 Alison has said, "I have continued to wear makeup everyday while using kinvara & I was never able to do this before! I am so happy to finally be getting closer to clearer skin!"
How soon can I see an improvement?
Be patient, your skin has to adjust to Kinvara Skincare's natural ingredients. Sometimes, your skin may initially get worse in the first few days. However, we recommend doing a Patch Test to ensure that it's suitable for your skin type.