Hippocrates, the Father of Medicine, treated his patients with natural apple cider vinegar in 400 BC. It has since become renowned for it's many mesmerising health and beauty uses! We've chosen 4 Amazing Beauty Uses for Apple Cider Vinegar that you can add to your beauty regime easily.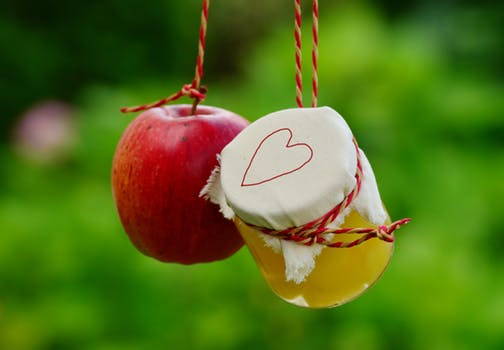 1. Apple Cider Vinegar Tonic
When Apple Cider Vinegar is taken internally as a tonic, it helps to balance the pH of your skin and it's antioxidant properties help slow down the aging process. Many enzymes and chemical reactions in our body work best at a particular pH. Unfortunately, our Western diet combats this with our high intake of acid forming foods such as sugar, coffee and processed foods. Although it tastes acidic, ACV actually has an alkaline effect on the body and it's very beneficial to take a small amount as a tonic every day.
How to take it: Nutritionist, April Danann of The Natural Rebel Market recommends taking a teaspoon at bedtime every night. Dilute it with water as required.
April's Top Tip: If you feel a cold or bug coming on or if you just feel tired or run down, take a few extra sips throughout the day. (April's Fire Tonic is also amazing as a boost for that mid week slump!)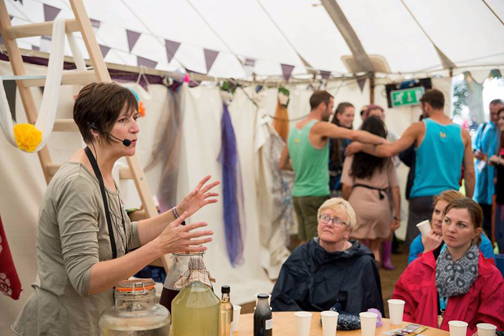 2. Apple Cider Vinegar Hair Rinse
Apple Cider Vinegar makes a fantastic hair rinse that helps to remove buildup from daily products while adding shine & lustre. It can also help with dandruff and soothe itchiness and irritation of the scalp. It is recommended as a weekly rinse.
How to make it: Mix a cup of water with a quarter cup of ACV. Pour the rinse over cleansed hair and massage it into your scalp for a minute or two. Rinse thoroughly.
3. Apple Cider Vinegar Toner
Apple Cider Vinegar has antiviral, antifungal and antibacterial properties that are hugely beneficial for you skin. An ACV Toner helps treat acne, minimises the appearance of pores, helps balance your skin's pH and exfoliates the skin by removing dead skin cells.  
How to make it: Mix 1 part ACV with 2 parts water to create an natural toner that is free of any parabens, preservatives, acetone and alcohol which can be very drying. With a cotton pad, gently wipe over your face after cleansing. Follow with your favorite Kinvara Skincare natural moisturiser or serum.
4. Apple Cider Vinegar Deodorant
Apple Cider Vinegar makes a great homemade, natural deodorant! ACV will absorb and neutralise any bad odours thanks to it's amazing antibacterial and antifungal elements . Perfect if you want to steer away from commercial deodorants and antiperspirants, many of which contain aluminium and other unwanted chemicals and synthetics!  Top Tip Patch Test on a small part of your skin for any allergies.
What kind of Apple Cider Vinegar?
Use an Apple Cider Vinegar that is raw, organic, unfiltered and unpasteurized containing 'the Mother' culture. Bragg's Apple Cider Vinegar is one that is easily available in most Health Stores in Ireland. April Danann also makes small batches of the most delicious, naturally fermented Apple Cider Vinegar. Made with spring fed well water, Irish apples and an Apple Cider Vinegar 'mother' she captured in her own garden in West Cork, using old whisky barrels and patience. This is like no other ACV that you will have ever tasted! Shop her full range on www.aprildanann.com.