All Kinvara Skincare products are cruelty free, vegan and 100% Irish. 
Seeking gift inspiration for Mothers Day? One thing is for sure - a Kinvara Skincare gift will put a smile on their faces! We have created our very own Mothers Day gift guide to eliminate the guesswork in choosing the perfect gift!
Choose from individual products that Mom will LOVE, such as our Absolute Cleansing Oil, our 24hr Rosehip Face Serum or spoil them with our Gift Sets.


Our Omega Rich Hand Cream is the perfect gift for the gardening Mom. This gift will really take care of the hands you love. It is a luxurious conditioner that with daily use will leave your hands feeling silky soft, smooth and intensely hydrated. This is an amazing gift for any Mammy you know that washes their hands a lot - it has 6 ultra-hydrating plant oils that work hard to moisturise, nourish hard working hands. Plus it smells delicious! Click here to buy!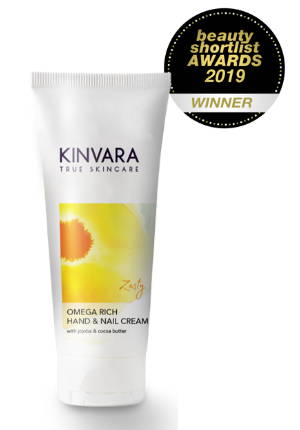 Our Daily Duo Gift Set contains our everyday skincare essentials, our Absolute Cleansing Oil and our 24hr Rosehip Face Serum. Ideal the Mammy being introduced to Kinvara Skincare for the first time, this will give them a great introduction to our skincare range. Click here to buy!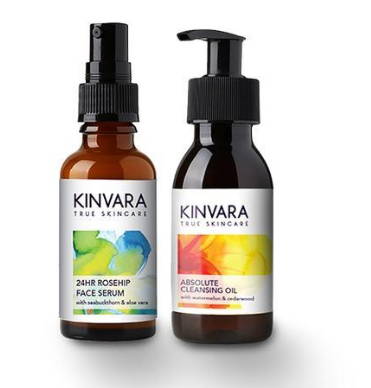 Our Capsule Collection Gift Set is for dedicated Kinvara Converts! It contains our Absolute Cleansing Oil, our 24hr Rosehip Face Serum and our Active Rosehip Day Cream. This is for your Mammy that you really want to spoil with a bit of luxury and TLC. This is a home facial in a box and is designed to keep skin glowing, soft, moisturised and feeling fantastic! Click here to buy!Text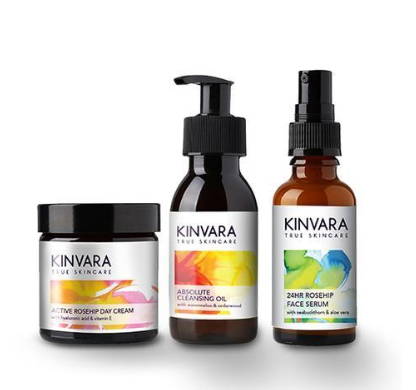 Our favourite gift is our Glow Getter Gift Set. This set includes our Elemental Exfoliating Powder, our 24h Rosehip Face Serum and a FREE Hyaluronic Youth Boost and is presented in a beautiful floral box. This is a gift for new mums or anyone with sensitive/problem skin in need of a glow!
This superhero gift set is everything you need to exfoliate, plump and hydrate your skin. Our Elemental Exfoliating Powder delivers skin loving minerals to the face for cleaner, softer, smoother looking skin. The Hyaluronic Youth Boost will help target signs of aging, especially at the mouth and brow areas while the 24hr Rosehip Face Serum helps normal skin look soft & supple and can help tricky skin with its rich blend of calming ingredients!